---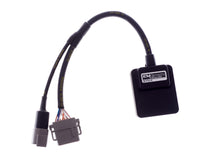 Sale
ETC4
AUD $600.00 PLUS GST 
Emtron ETC4.
We have a limited batch of 20 units which are due to arrive the 2nd of November 2019. We apologise for the long wait in which these modules have been out of stock.
The production run will begin in early 2020
Emtron Thermocouple Controller (ETC)
Emtron CAN based thermocouple module allows for up to 4 channels of thermocouple data to be send via CAN back to the ECU. This data can be used to trim individual cylinders or to monitor other components in high temperature environments. The module is made billet aluminium, DR25 covered tefzel and terminated to DT connectors ensuring reliability in the most extreme motorsport environments.